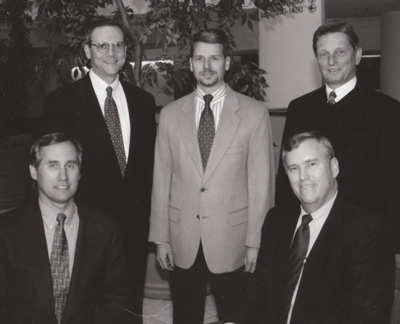 The Georgia Engineering Alliance (GEA) evolved from a cooperative arrangement between the American Council of Engineering Companies of Georgia (ACEC Georgia) and the Georgia Society of Professional Engineers (GSPE), whereby the two offices and staffs were merged over the period between 1997-1999. Prior to this joint office, GSPE served as the mailing address of several associations that did not have paid staff. The joint ACEC Georgia/GSPE office initially had two locations and one Executive Director; then, the physical offices were merged into a single location on November 1, 1998. This became known as the Georgia Engineering Center (this was the ACEC Georgia office at the INFORUM building and required an expansion of the leased space). In this configuration, ACEC Georgia had three employees and GSPE had one; their association employer paid each separately. GSPE also made monthly payments to ACEC Georgia for rent and other expenses, including a portion of the salary of the shared Executive Director.
During this period of shared offices, an evolution occurred in which the concept of an umbrella organization for Georgia's engineering associations gained momentum. The objective was to create an institutional structure that would enhance the cooperation among engineering associations on certain activities where it was agreed that cooperation would enhance the quality of the activity or deliver it more cost-effectively. At this time, there already existed some experience in this type of collaboration: legislative affairs, Engineers Week and joint association meetings.
A group called the Georgia Engineers Legislative Coalition had been meeting to coordinate legislative affairs during sessions of the Georgia General Assembly. Initially, the Coalition was only composed of ACEC Georgia and GSPE members, but it was clear that other engineering associations could participate with beneficial effect and were invited to the meetings. The Georgia Professional Engineer magazine, a longtime publication of GSPE, was changed to The Georgia Engineer (now Engineering Georgia magazine) and featured updates on engineering in Georgia, as well as of ACEC Georgia and GSPE. In addition, for many years, a joint committee of up to a dozen engineering associations organized the Engineers Week Awards Program and annual banquet.
Researching Best Practices
During this evolutionary period of time, conversations with other states were held to gain from their experiences. As many as sixteen states had similar arrangements – the state ACEC and NSPE organizations had joint offices and/or shared staff. In addition, Kentucky had the state Board of Registration in the same office. In Massachusetts, an organization named The Engineering Center (TEC) was created by ACEC, ASCE and a unique state engineering/surveying organization. TEC also purchased a building a few blocks from the state Capitol in Boston. In 1998, an ACEC Georgia grouped visited TEC, met with staff and discussed objectives and lessons learned from the experience. The TEC model seemed promising – an association could contract with TEC for services, but remain fully independent. At the same time, it offered a physical "home for engineering" and made it accessible to external audiences. It was becoming more and more clear that the elected officials and general public thought of the profession simply as "engineers" and did not know the acronyms representing engineering affiliation – ACEC Georgia, ASCE, ASHE, GSPE, etc.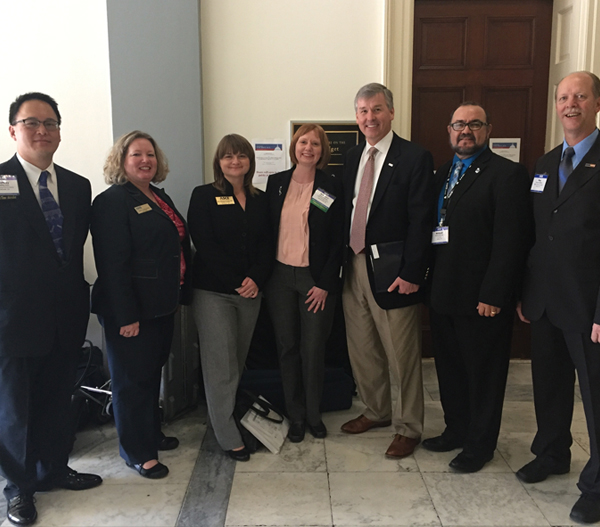 Formalizing Joint Efforts
The outcome of this thinking was to create a separate corporation to provide services to engineering associations on a fee for service basis – the Georgia Engineering Alliance, Inc. Each association (including ACEC Georgia and GSPE) would contract with GEA independently for whatever services were needed by that association. This concept led to the incorporation of GEA on September 6, 2000. In anticipation of this incorporation, separate agreements were negotiated between both GEA and ACEC Georgia, as well as GEA and GSPE for the full fiscal year ending June 30, 2001.
With the creation of GEA, the ACEC Georgia and GSPE staff became employees of GEA. The office was moved to a new location on January 1, 2002 under a lease in the name of GEA, but guaranteed by ACEC Georgia and GSPE. The office was still referred to as the Georgia Engineering Center and was located in the Equitable Building. During the initial year of operation in 2000 and 2001, the existing financial relationships with other associations were assigned to GEA by GSPE.
During the subsequent years, GEA negotiated agreements with a variety of engineering and technical societies to provide services. In 2006, GEA moved offices to Peachtree Center and executed at six-year lease on its own account, with no lease payment guarantee required. The office name was finally changed to the Georgia Engineering Alliance. On March 20, 2008, GEA adopted its first strategic plan effective 2008-2011.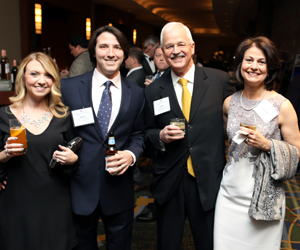 As GEA matured as an organization, additional associations became affiliated and some expanded the level of services provided by GEA. GEA bylaws define ACEC Georgia and GSPE as Sponsoring Organizations and all other associations that contract with GEA as Affiliate Members. GEA leadership defined four basic services for Affiliate members. By June 2001, a fee structure was crafted which made it easy to contract for services and provided a sense of equity among members. The basic services and fees remained in effect until January 2007, when an increase in fees was implemented and negotiated with GEA's Affiliate Members. In January 2010, GEA was the focus of a study by the Georgia State University Executive Masters of Business Administration program (EMBA) to review its operation and to help determine the next level of its strategic plan.
GEA Today
In 2012, GEA reached a milestone as it transitioned from an organization with a professional staff and large budget to a volunteer-driven coalition. Up until July 1, 2012, GEA provided primary administrative support for ACEC Georgia and GSPE, as well as other services such as website maintenance and event registration for a host of other organizations. Post July 1, 2012, GEA reorganized into a collaborative coalition of professional societies and related industry organizations to serve the broad needs of Georgia's engineering community. The new organization sought members to facilitate a growing spectrum of activities (e.g. legislative advocacy, educational seminars). In addition, the bylaws of GEA were revised and adopted by the Board. The new organization gave each association one vote and one board member.
In early 2015, the GEA Board decided to disband itself as a formal coalition – lifting requirements of membership dues.